2023/SEP. 11
【 Global ATGS Event 】Register for 2023 Open Day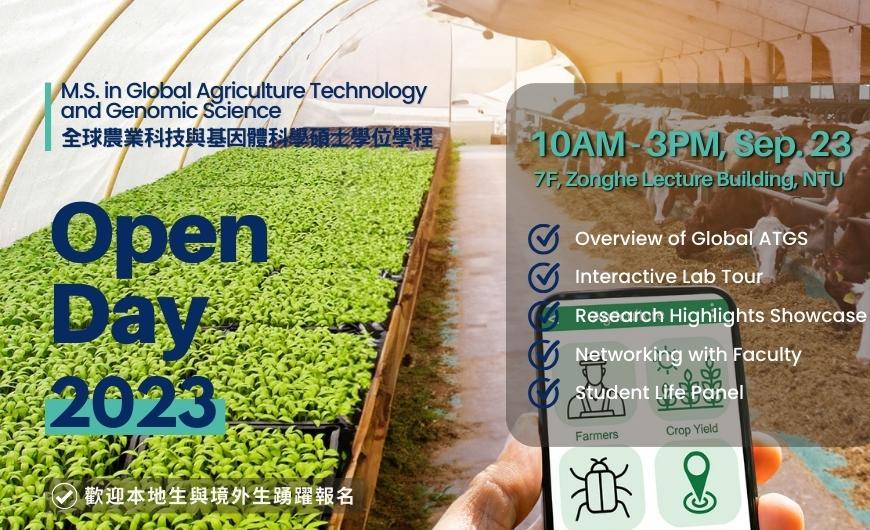 Discover the Global ATGS program and all it has to offer! The Global ATGS will hold an on-campus Open Day on September 23, and here's what you can expect from the event:
◉ Overview of Global ATGS: Learn about our program and how it can shape your future.
◉ Interactive Lab Tour: Get a behind-the-scenes look at our state-of-the-art facilities.
◉ Research Highlights Showcase: Explore groundbreaking research by our esteemed faculty.
◉ Networking with Faculty: Connect with professors who are field leaders.
◉ Student Life Panel: Hear from current students about their experiences and adventures in NTU.
This is your chance to discover endless opportunities and connect with a global community of scholars. Don't miss out!
📆 Save the Date: September 23, 2023
🔎 Location: 7F, Zonghe Lecture Building, NTU (No. 1, Section 4, Roosevelt Rd, Da'an District, Taipei City, Taiwan)
🔗Register: https://forms.gle/STmNjdpZhuxAVDQt6